These Smoky Mountain Cabins Are Perfect for a Summer Girlfriends' Getaway
June 13, 2018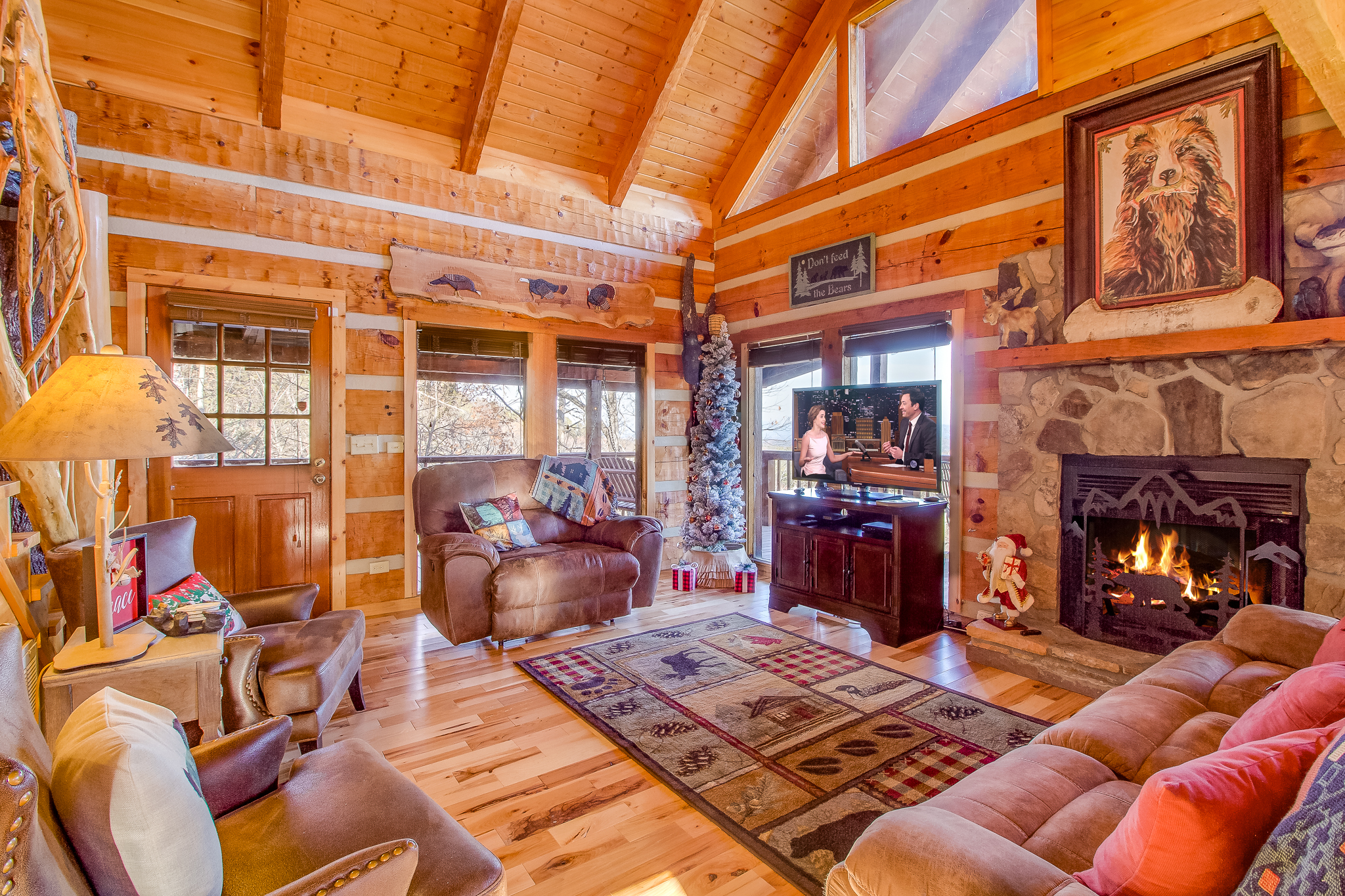 Planning a getaway with your girlfriends and want something different this year? Why hit the beach yet again, or spend your time in Vegas, when the splendor of the Great Smoky Mountains awaits? Whether you love shopping, dining, exploring nature, or just sitting and enjoying the incredible Smoky Mountain views, there are cabins in the Smokies perfect for you and your girlfriends.
Abundantly Blessed
Want to have your cake and eat it, too? You can when you choose Abundantly Blessed. Like many other cabins in the Smokies, you'll get incredible views out over the mountains and forests. However, this cabin is also located just minutes away from all there is to see and do in Pigeon Forge, ranging from nightlife to arts and crafts to high-end shopping. In fact, it's just one mile from the new Titanic attraction in town. There are three King bedrooms available, so all your girlfriends can sleep in comfort, and there are plenty of modern niceties available, including five flat-screen TVs, 4-person outdoor hot tub, Wi-Fi, a pool table, a PS3, a coffee maker, and even a home theater with a state-of-the-art Blu-ray player.
All About That View
If you're more about enjoying the Smoky Mountain views than you are heading to town, then All About That View might be your choice from the available cabins in the Smokies. It truly lives up to its name, and must be seen to be believed. With three bedrooms and the ability to sleep eight people, there's plenty of space for all your friends, and the newly-remodeled, beautifully-styled cabin is set in a secluded mountainside woodland. Of course, Pigeon Forge can be reached with ease, but you're not so close that the noise or light from town will detract from your getaway. The cabin includes five flat-screen TVs, an outdoor hot tub, a PS3, a fireplace, a shuffleboard table, and a lovely porch swing.
Heaven's Gate
One of the newer cabins in the Smokies, Heaven's Gate is a stunning option for your girlfriends' getaway this year. It stands a full three stories over the surrounding trees, can sleep up to six of your girlfriends, and offers some of the most expansive Smoky Mountain views you'll find anywhere. Of course, it's just minutes from town, too. Relax in front of the fireplace, soak in the hot tub, or watch one of the three television sets. The cabin also includes a fully equipped kitchen, as well as a washer and dryer.
Book Your Getaway Today!
Convinced that you should stay in one of our cabins in the Smokies? We can't wait to hear from you. Visit Timberwinds Log Cabin Rentals today to book your stay, or to view our full inventory of beautiful cabins in Pigeon Forge, Gatlinburg, Townsend and the surrounding area.