A Gorgeous Pigeon Forge Cabin That's 'A View for Two'
November 4, 2017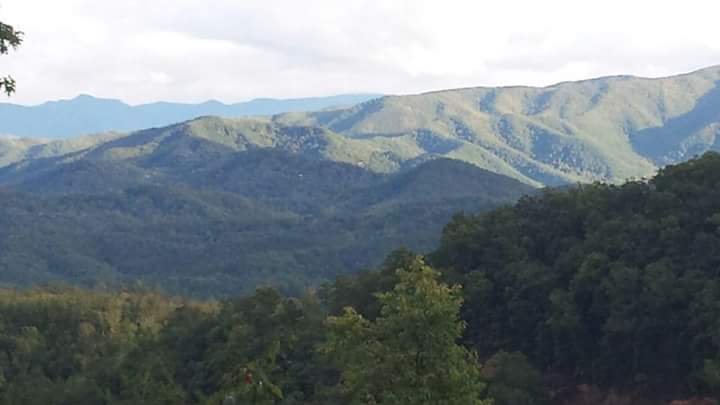 If you're searching for a place to stay while you're on vacation in the Smokies, you'll notice that there are plenty of nice Pigeon Forge cabins. In fact, the options are seemingly endless. So how do you find that one perfect Pigeon Forge cabin that says, "You're home"?
We can help. Timberwinds Log Cabin Rentals has several gorgeous, secluded cabins in Pigeon Forge, TN, that are the perfect choice for a fall getaway, especially if it's just the two of you. Lots of amenities provide comfort and convenience, and tasteful decor, along with some special touches here and there, make these cabins stand out above the rest.
If you're heading to Pigeon Forge this fall, take a look at A View for Two. We think you'll be impressed.
More than Just a Room with a View
A View for Two by Timberwinds Log Cabin Rentals is a newly remodeled 1 BR, 1.5 BA Pigeon Forge cabin situated on the mountainside in a densely wooded area. Although you'll feel like you're miles from civilization here, you're actually only a short drive from downtown Pigeon Forge. The setting of this cabin is one of its many charms, and you'll love it from the minute you see it.
You Can See for Miles
The scenery is incredible at this cabin which has two decks on it – perfect for taking in the fresh mountain air. The lower deck includes a hot tub, a porch swing, and a charcoal grill. Use the hot tub to soak away your travel dust or relax and contemplate nature. Perhaps you'll open a bottle of wine or sip a cup of hot tea as you let the jets slowly massage away your stress.
The upper deck of this amazing space features two rocking chairs. In the morning, take your coffee with you, and enjoy it as you watch the sun rise. The mountain vistas are calling you!
Indoor Luxury
You'll be delighted when you enter this Pigeon Forge cabin and experience the warmth and luxury it offers. A stone fireplace greets you as you enter the living room, and comfy sofas beckon. You'll notice a large flat-screen HD TV in the corner; this cabin has DirecTV as well as a Blu-ray player. There's also a PlayStation 3 with 10 games, and a pool table. When you're not unwinding in the hot tub, you can challenge each other to a game or two and see who wins.
Did we mention the hot tub? Yes. But there's also a Jacuzzi tub in the bedroom that's adorned with stonework, which you access by climbing the tree-lined staircase. A king bed and another TV also await you. This entire cabin is stunning.
Be sure to check out the shower built for two on the main level. You have so many ways to reconnect here!
Reserve Your Fall Getaway Cabin Now
A View for Two is the perfect choice for your next fall vacation. Contact Timberwinds Log Cabin Rentals today to reserve this Pigeon Forge cabin. You'll be glad you did!