Fall Colors in the Smokies: Cabins With The Best Views
September 14, 2016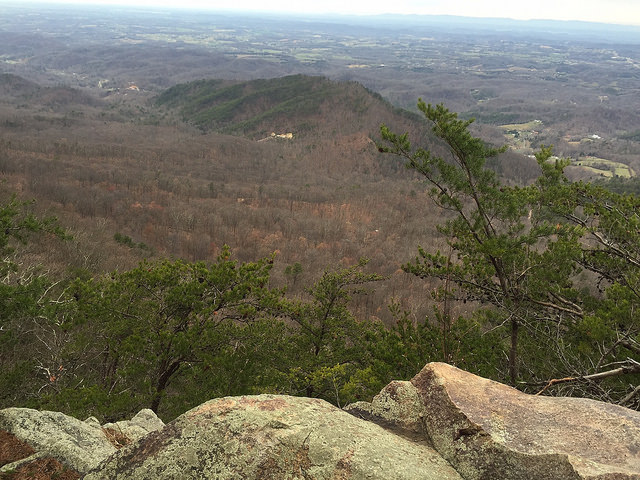 When you come to the Smoky Mountains, you want to see them! What if we told you our cabins in Gatlinburg have stunning fall views for you to enjoy? The Smoky Mountains are beautiful during the fall months. The mountains look as if a paintbrush has created a picturesque fall day just for you! Let's explore some of our cabins with the best fall views!
Eagle's Nest
(Cabins in Pigeon Forge)
http://timberwindscabins.com/eaglesnest/eaglesnest.html picture of rocking chairs/view
Wow. Can we take a minute to admire the view from the Eagle's Nest? These must be the kind of looks an eagle who flies throughout the Smokies sees on a daily basis! This Pigeon Forge cabin is truly unique for reasons more than just the view! Atop the mountainside, Eagle's Nest sits alone, staring out into the horizon. This spacious two bedroom, two bathroom cabin rental is perfect for a fall break vacation with the family. From any vantage point in the house, you will experience with a one-of-a-kind Smoky Mountain view. Start a fire on those chilly nights, watch a flick on your 3D television or sit on the back deck and relax. Although your camera won't do the view justice in its entirety, we know the feeling you will have when you see it for the first time. Enjoy your stay!
I Luv View
(Cabins in Gatlinburg)
http://timberwindscabins.com/iluvview/iluvview.html view and exterior photo
These names give away the cabin's best feature! Bring the family along this time. "I Luv View" is a spacious two bedroom, two bathroom cabin near downtown Gatlinburg! The opportunities in this lovely cabin are endless! From the pool table to the wet bar, indoor jacuzzi, and outdoor hot tub, you will never find yourself bored! Plant yourself outside one of your luxurious decks and admire the fall foliage from your mountain cabin! That's right; this cabin comes with two decks to admire the autumn views!
These aren't the only two cabins with stunning mountain views! View all of our Gatlinburg and Pigeon Forge cabins here! Book your stay today with us at Timberwinds and help us welcome fall to the Great Smoky Mountains!
Call Toll-Free 855 – 359 – 1507 For Specials!