Best Pigeon Forge Attractions You Don't Want to Miss
October 14, 2016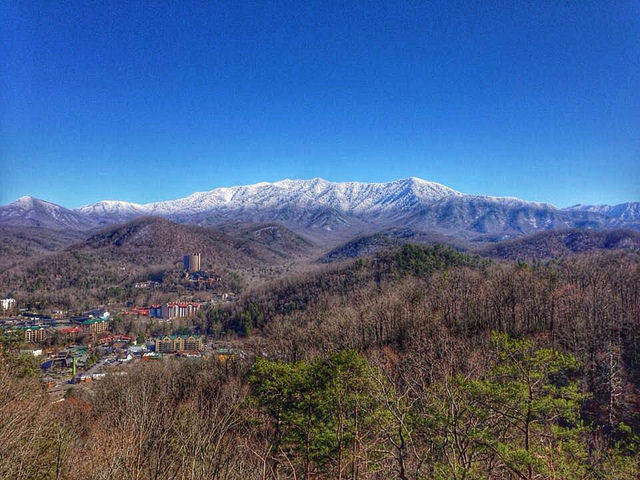 Pigeon Forge, Tennessee is one of the most visited places in the United States! Between the Smoky Mountains and the amazing attractions, there is never a dull moment here! If you're trying to plan a vacation you'll never forget, you're in the right place. From the Pigeon Forge cabins to the attractions, we have you covered on what to do and where to stay while you're in the area. Let's start with attractions.
Dollywood
Of course, the home of Dolly Parton! Dollywood is one of Pigeon Forge's top attractions with year round events and festivals going on! Ride the rides, attend a festival or simply browse through the shops and eateries. There is something for everybody at this Pigeon Forge gem! Visit the Dollywood website to find out what is happening during your visit so you won't miss a beat! If you're lucky, you may even catch a glimpse of Dolly!
Titanic Museum
Do you love history? Welcome to Pigeon Forge, where there is a Titanic replica with a museum inside! Learn about the historic ship that set sail in 1912 and sank on its maiden voyage. Inside you will find interactive learning tools, exhibits and other Titanic related memorabilia. There are only two of these museums in the United States! Be sure to pay this informational museum a visit during your trip to Pigeon Forge this year!
Additional Attractions Include: Wonderworks, Dixie Stampede, Go Karts, Miniature Golf, The Escape Game, The Island, Mirror Maze, MagiQuest, Scenic Helicopter Tours and more.
Pigeon Forge Cabin Rentals!
One of the best "attractions" in town! Our Pigeon Forge cabins are luxurious and located only a few minutes from the attractions listed above. Let's talk about how you can book your own Pigeon Forge cabin rentals with Timberwinds.
Step one: Visit our website. Once you arrive, you will see a tab entitled "cabin directory," click away! Or- "book online" if you wish to book your cabin from your computer!
Step two: Scroll through our directory of cabins and decide how many bedrooms you will need. Once you have determined how many guests you will be bringing, browse through our Pigeon Forge cabins and choose the one you love the most! Check the availability, make a decision, and you're almost done!
Step three: Book your cabin online or give us a call! It's as easy as that! Once you have booked your cabin, you are ready to enjoy all that Pigeon Forge has to offer!
Book your Pigeon Forge cabin with us today!
Call Toll Free 855 – 359 – 1507
Call for Last Minute Specials!!