Relax With A Romantic Cabin Retreat
August 14, 2016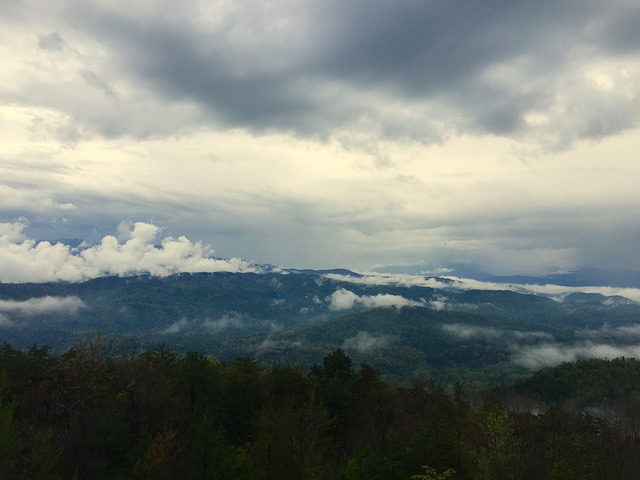 This fall, escape to a mountain paradise with your sweetheart in Tennessee's Great Smoky Mountains. With the help of Timberwinds Cabins, you'll be able to surround yourself with crisp mountain air, sip on fine glasses of wine, and soak in a bubbling hot tub while admiring a panoramic view of Tennessee's natural beauty. With a wide variety of affordable Pigeon Forge cabins for you to choose from, we can make your romantic getaway a dream come true.
Bear Hugs
A secluded cabin made for two, Bear Hugs is the ideal backdrop for a relaxing weekend with your beau. The four-person hot tub overlooks a grand view of the surrounding Smoky Mountains. Unwind with romantic snuggles by the cabin's fireplace. With high vaulted ceilings, a pool table, Playstation 3 and downtown Gatlinburg just minutes away, this one-bedroom cabin will not disappoint.
A View For Two
Just like its name suggests, A View For Two promises a breathtaking view of the Smoky Mountains. Take in the gorgeous view while warming up with your loved one in the four-person hot tub and grill up some steaks on the charcoal grill. Then, unwind on the porch swing with a blanket and your favorite wine. This newly remodeled log cabin is also fully stocked with amenities to complete your stay. You'll find a pool table located downstairs, along with a large flat screen television and Playstation 3. You won't regret choosing this amazing, affordable cabin!
Honeymoon Hideaway
Hidden among Gatlinburg's wooded forests lies our Honeymoon Hideaway—a newly remodeled cabin designed with couples in mind. This romantic retreat offers a covered deck and patio, giving your and your significant other ultimate privacy on your weekend getaway. On the upper floors, find sanctuary in a comfortable king-sized bed and Whirlpool tub. With large windows, spacious settings and detailed woodworking, our Honeymoon Hideaway is a place you'll want to come back to time and time again.
From breathtaking views to exceptional customer service, Timberwinds Cabins will make sure your experience is one to remember. Call us at (865) 268-9745 to book your reservation today.