3 Stunning Pigeon Forge Honeymoon Cabins
August 1, 2017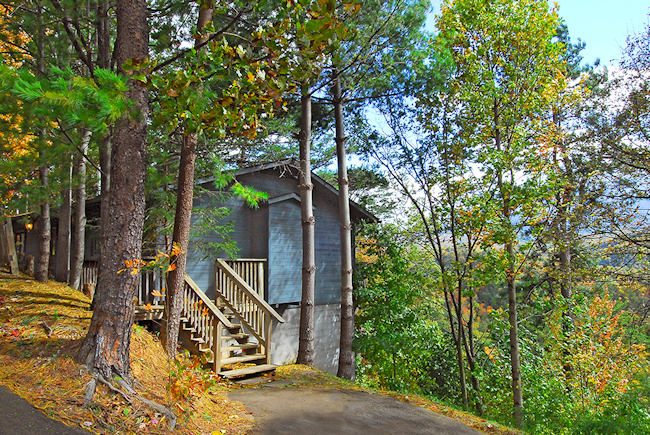 What could be more romantic than a honeymoon in a private woodland setting, in one of the most scenic spots in the country? You want a place that lets you focus on just the two of you. Then again, you'll really have the best of both worlds if that accommodation also offers proximity to the action in town. This is why anyone planning a honeymoon or an ultra-romantic retreat will want to explore Pigeon Forge cabins for rent from Timberwinds Cabins.
Pigeon Forge Cabins Are Perfect Honeymoon Hideaways
Pigeon Forge cabins make perfect sense because they're close to some of the nicest restaurants, shops, and attractions. Plus they're within minutes of such beautiful places as Great Smoky Mountains National Park and its surroundings. Timberwinds' Pigeon Forge cabins are not just any cabins, though, and each offers a long list of amenities and luxuries.
Let's look at three of our finest cabins for rent in Pigeon Forge, TN. Each is ideally suited to a honeymooning couple. They would also be good for a quick getaway, or a great choice for the solo traveler who wants to be surrounded by natural beauty, yet still be close to town.
Three Ideal Pigeon Forge Cabins
With a name like Wow!!!, this one-bedroom cabin easily lives up to the hype and ranks as one of the nicest cabins for rent in Pigeon Forge, TN. Though it is an all log cabin with that classic rustic look, it is incredibly luxurious, spacious and perfect as a destination on its own. It sits higher up in the hills above town and features amazing views of Pigeon Forge in the distance. The mountains and woods really make it a romantic spot year-round.
A two-story property, it features an open floor plan below with pool area, living room and modern kitchen. There is an enormous porch with barbecue area, romantic swing, and even more romantic hot tub. The master suite features wonderful views, a Jacuzzi tub and a second-story porch.
Hemlock is another of Timberwinds' honeymoon cabins for rent in Pigeon Forge, TN. It too would be an idyllic getaway spot. Sitting high above the area it features amazing views, which you can enjoy from the oversized deck. There is an outdoor hot tub and barbecue area on the deck, and inside there is a stylish living room with fireplace. The modern kitchen is sure to please and the master suite also features a fireplace with a second whirlpool tub in the master bath.
Finally, A View For Two is just minutes from Pigeon Forge and is also remarkably private. With its mountain setting and non-stop views from interior and exterior spaces, it is going to delight all who visit. Two stories ensure plenty of room to relax and enjoy the setting. There is a pool room area, a living room with fireplace, oversized kitchen and enormous porch hot tub and swing. The master suite features a dual shower and luxury steam room.
Clearly, honeymoons and Timberwinds' Pigeon Forge cabins are made for one another! We hope our three cabins have inspired you to plan your romantic getaway to this area. Book any of these or one of our many other cabins, today!