3 Gatlinburg Cabins Near the Best Summer Attractions
August 1, 2017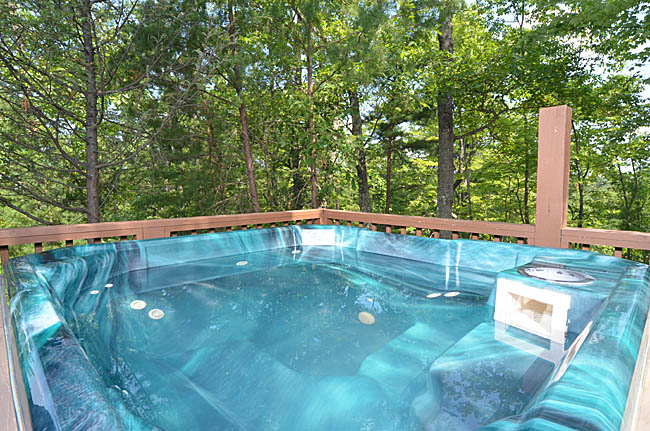 Summer holidays are always special, and you can increase the pleasure of a summer getaway by choosing an ideal location with the right accommodation. Take a holiday in the Great Smoky Mountains National Park region, for example. Millions of visitors head here each year, and yet not all make the very most of a stay. Opting for a hotel in town, they miss out on the delights of the natural scenery by not staying in a cabin. This is why we offer a variety of amazing Timberwinds Cabins, which are Gatlinburg cabins close to the very best summer attractions, but so fine as to be worthy of a visit on their own!
Let's look at three of the finest Gatlinburg cabins for a summer visit. Keep in mind that all these cabins in Gatlinburg, TN are modern and full of impressive amenities. They range in size from one to three bedrooms. We also offer additional cabins with more sleeping room, pet-friendly policies and other locations.
This is a one bedroom cabin loaded with luxury amenities, and it is only a few short minutes from downtown. Yet, it is remarkably private, has stunning mountain views and a sort of rustic appeal that makes it a perfect choice among Gatlinburg cabins. Wooden panels, heavy beams on the ceilings, and local stone work set a very appealing tone. The property has amazing mountain views from the living room and deck. There is an outdoor hot tub and an indoor Jacuzzi, a modern kitchen and plenty of space for your entire group.
Little Wing
If it's 2 BR cabins in Gatlinburg, TN you require for your holiday, then explore this amazing property. It's a standout among other Gatlinburg cabins. One of the most visually appealing of our Gatlinburg cabins, Little Wing sits in a private woodland and has the atmosphere of a fairy tale cottage. Located less than five minutes from Gatlinburg, and steps from the Arts & Crafts Community trolley, it has a lot to love.
Appealing features include the large master suite with Jacuzzi, the open floor plan with a fireplace in the living room, views to the outdoors, and a modern kitchen. Outside you can enjoy the enormous deck with its hot tub and non-stop views.
Whispering Winds
If you are visiting with a group and need one of the larger cabins in Gatlinburg, TN, then Whispering Winds is the one to consider. Just five miles from the main Gatlinburg Strip, this three-bedroom gem is a classic log structure. It's tucked into a woodland that offers amazing views. Two stories tall, it has an enormous deck with hot tub and private lawns. Inside there is a great room with fireplace, pool room and modern kitchen.
These are but three of Timberwinds' premium cabins in Gatlinburg, TN that put you close to all of the best summertime fun. These Gatlinburg cabins are close to town and the key attractions, but they are also cabins in Gatlinburg, TN that are within minutes of the national park and the many outdoor activities that await.
Make the most of your visit to the Smokies. Book your Timberwinds cabin now!